Animal Care:
Fresh food and water daily.
Play and talk with animal.
Walk dogs daily.
Leave a radio on for animals. This provides company while you're away.
Administer medications if needed, including insulin.
Clean cat litter boxes.
Leave a note regarding behavior or changes in bathroom habits.
Please download, print, fill out and give me this form when I take your pet for boarding so I understand any of his or her special needs and can reach you in an emergency.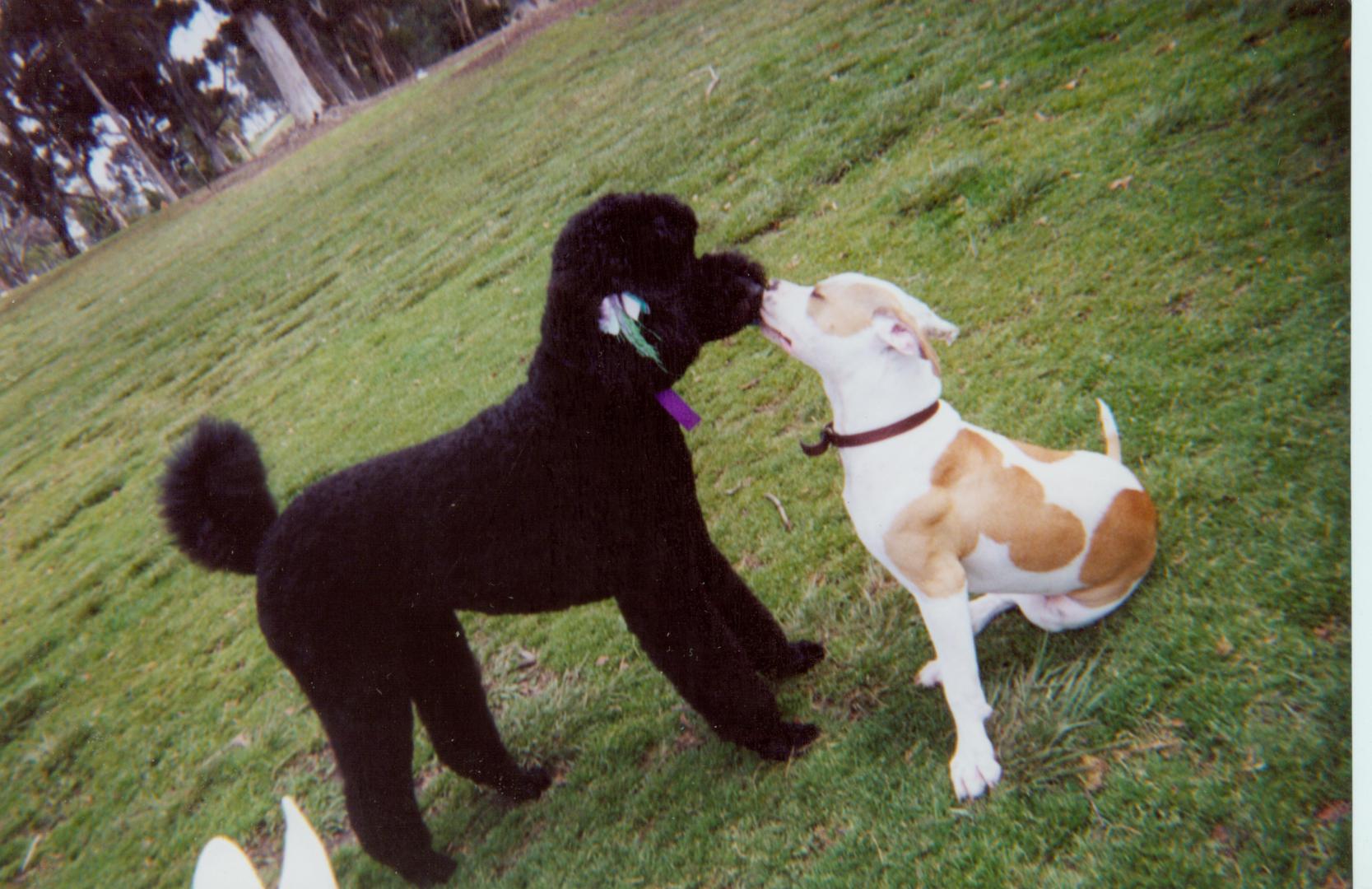 Home Care:
Bring in mail & newspapers.
Water plants.
Turn lights on and off.
Take out trash on trash day.
Small tasks which may be of importance to you.
Minimum twice daily visits for dogs; once daily for all other pets.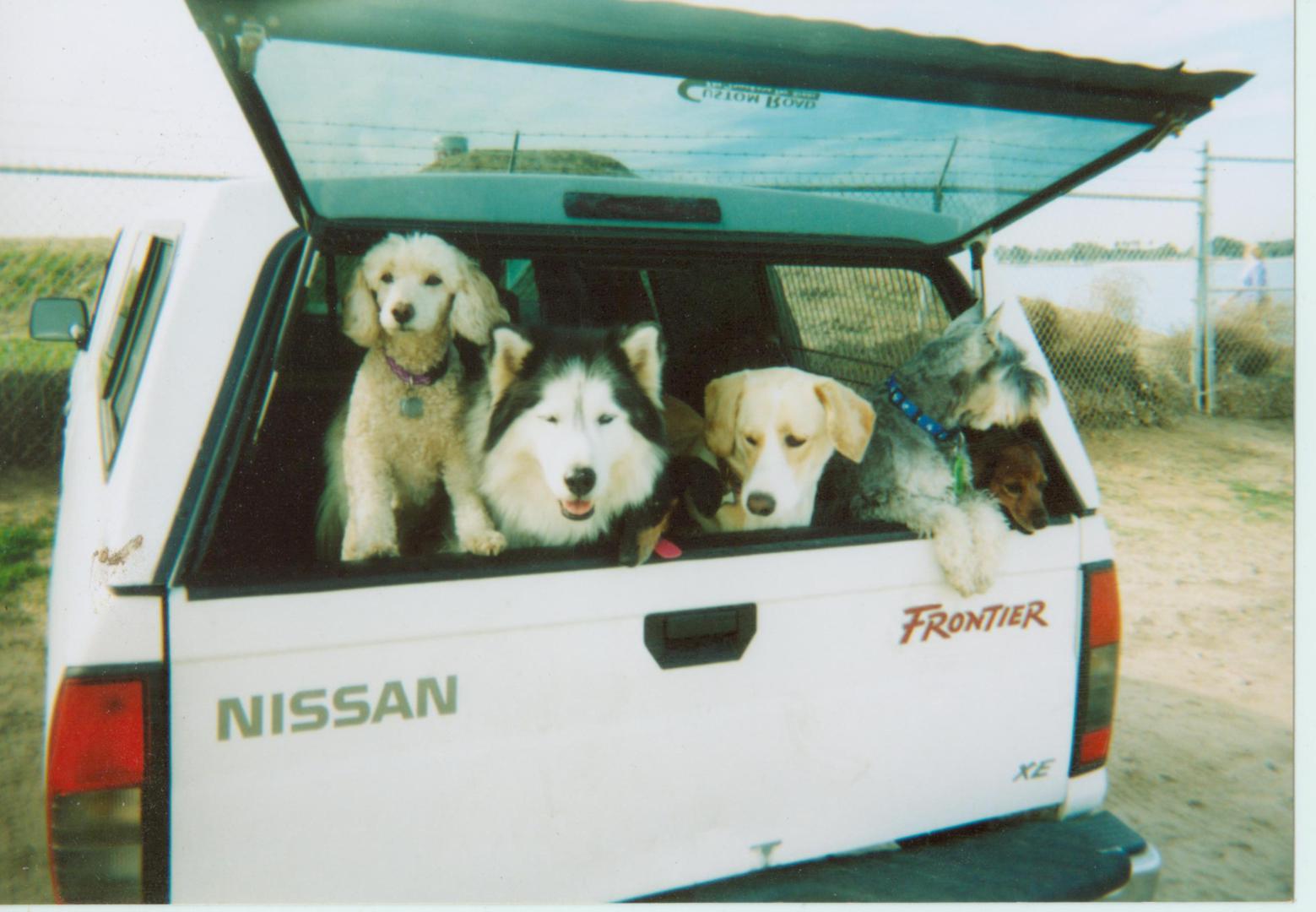 Daily Walks:
Trips to Fiesta Island - 1 ½ to 2 hours
Trips to fenced dog parks
I like to take all dogs who are socialized and able to be trusted without a leash, to the beach for two hours. I do this five days a week (except during holidays). I try to provide a variety of activities for them. I also carry water and bring an umbrella for the days when there is no shade.
This type of outing is not for all clients. Not all owners want their dogs getting wet and sandy. Therefore, my mother, Georgie, takes a group of dogs to a fenced dog park five days a week.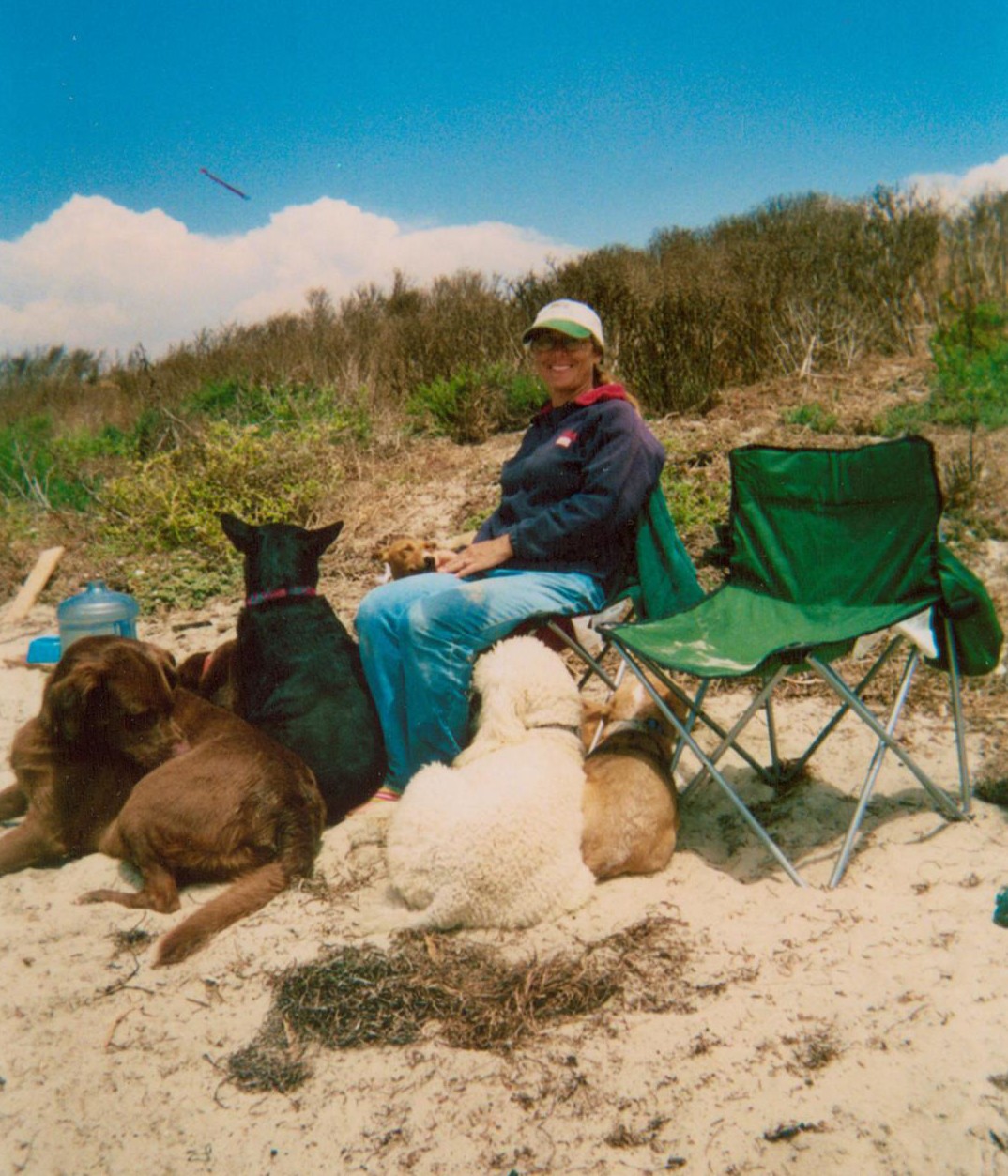 Payments:
New Clients: payments required prior to services being rendered.
Checks and cash are accepted. I do allow end-of-month billing for existing clients.
There will be a $25.00 charge for returned checks.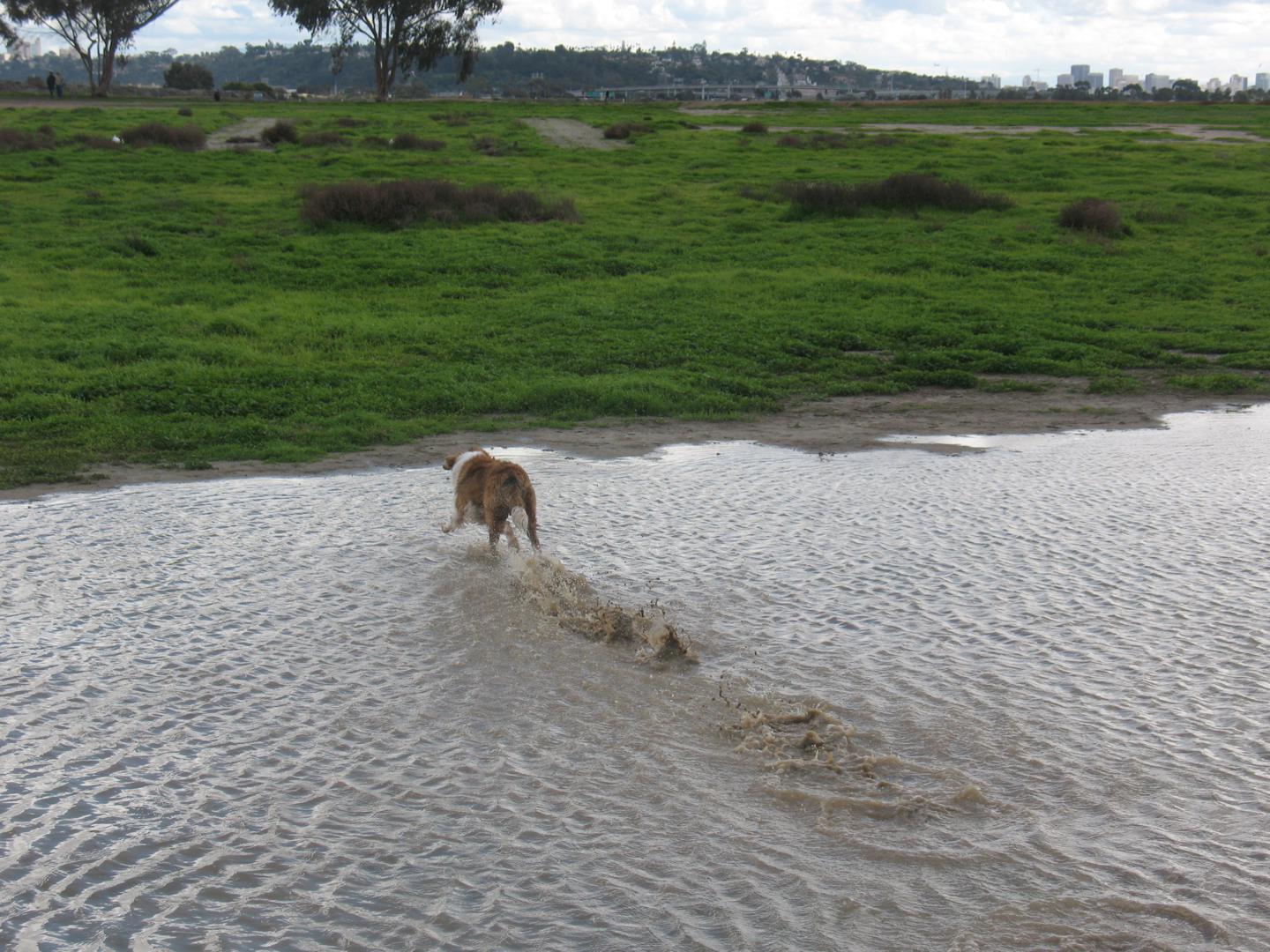 Holidays:
There is a $5.00 additional fee for holidays including visits made on New Year's Eve, New Year's Day, Easter, Labor Day, Memorial Day, 4th of July, Thanksgiving Day, Christmas Eve and Christmas Day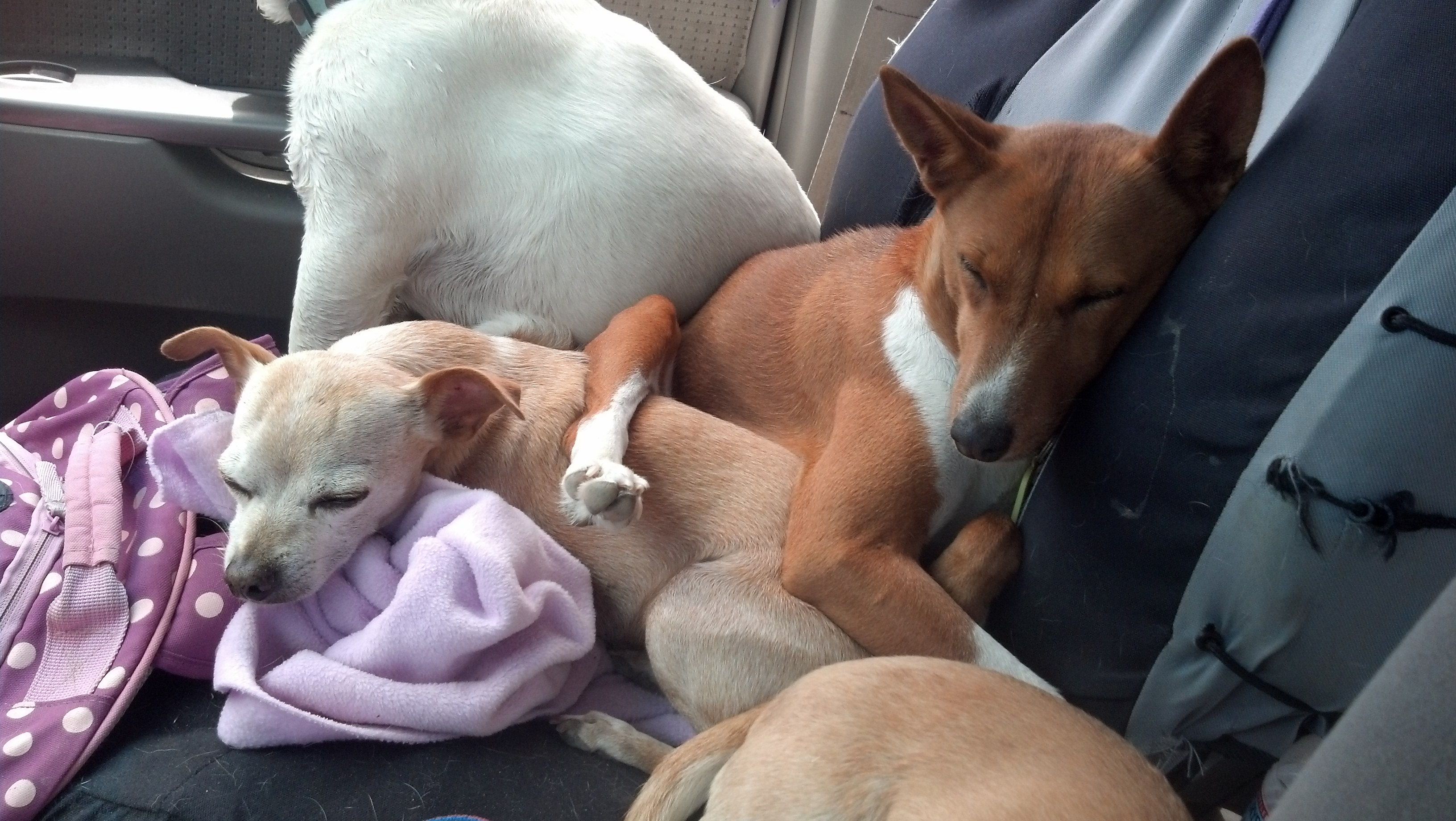 Extra Services:
Rinsing after trip to beach,
shampoo washing,
nail trim,
anal gland expression
and hair cuts.
Prices very per size of dog.